Chose from the biggest selection of charter boats in Australia
Book with Whatcharterboat.co.au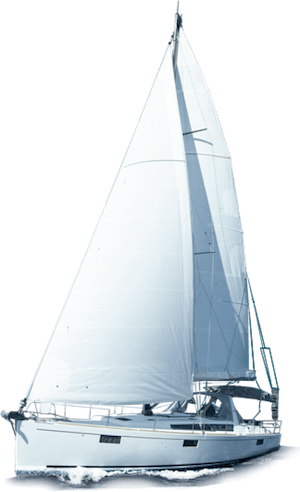 NSW Boat and Yacht Charters
Sydney harbour yacht charters and beyond
New South Wales is recognised as having some of the most beautiful waterways in the world, particular Sydney Harbour. This natural deep water port is fringed by sandy beaches, coves and has an abundance of wildlife. Sydney Harbour is the scene of many wonderful events such as Boxing Day and the start of the Sydney to Hobart yacht race and Australia Day. Sydney Harbour also played host to the 2000 Sydney Olympic Games.
All main types of yacht and boat charters are available in Sydney including motor, sailing, bareboat charter, skippered, crewed yachts, catamaran, power boat, sailboat, luxury yachts and even the occasional super yacht charter. Some of the best boating experiences can be found in New South Wales. Its splendor and variety really offer something for everyone. Enjoy Sydney's big city environment and its world famous Harbour. Relax in comfort at laid back Pittwater. Take a tour around the tranquil Hawkesbury River, Holiday in scenic Lake Macquarie. Swim with dolphins at Port Stephens and play with the pelicans at Port Macquarie.
News South Wales north coast offers some great boat and yacht charters, there are awesome waterways bays and island to visit along the way of your journey and even watch the whales swim north for winter: between late May and July. Snorkeling and diving is offered as well at Fly Point Marine Park. The fish are plentiful and are biting all year round.
Port Macquarie is on the NSW's North coast and it is here that you will discover magnificent beaches, thriving rainforest's and rolling hinterlands. A holiday destination with a climate amongst Australia's best. Wander along secluded beaches; explore wetlands filled with natural wildlife. When you plan your Boat and Yacht Charter escape to Port Macquarie you will discover waterways that you would never know existed.
Lake Macquarie is only a short distance from Sydney, the lake itself is the largest coastal saltwater lake in Australia, over four times the size of Sydney Harbour. The lake is 24 km long and has 174 km of foreshore, with its beautiful bays and beaches. The eastern side of Lake Macquarie borders the Pacific Ocean with its long sandy beaches.
The Lake Macquarie region offers opportunities for Fishing, Swimming, Water Skiing, Surfing, Boating, Hiking, Horse Back Riding, Wine Tasting and much more.
Port Stephens offers tourists and sailors the opportunity to meet one of the 160 dolphins that inhabit this unique part of Australia, there are boat cruises available for you get the most out of the show that the dolphins put on for it's visitors.
Port Stephens is an open port to vessels travelling up and down the east coast of Australia, Port Stephens is a wonderful haven for the person looking for the perfect Boat and Yacht charter holiday. Take in nature at its best in this relaxing environment that feels like it's in a whole world of its own.
The waters off the South Coast of NSW are well known for their outstanding fishing. Great catches are made in the estuaries and on the off shore reefs of excellent table species such as snapper, flathead, morwong, kingfish and many other local varieties. Further out on the edge of the continental shelf, you can fish for the big game fish – marlin, yellow fin tuna, shark and others. All this great fishing makes for a suburb fishing holiday, why not hire your own Boat or Yacht charter and take up the NSW fishing challenge yourself!
If you are chasing the one that got away, Bateman's Bay has achieved a number of world and class record catches in recent years. Try out your fishing skills and see if you can set a record yourself. Fishing is good in the local waterways, off the beach or from the many rock shelves on the south coasts stunning coastline. Alternatively, you may prefer to fish with a snorkel and spear gun from the many beach and headland locations. However, the real catches (especially when you are travelling with a group) are to be obtained offshore from a boat and this is where using one of the expert charter boat operators in the region becomes a must.
A houseboat holiday is a great way to relax, enjoy and have fun on the South Coast. Houseboats offer a unique south coast accommodation alternative.
Suitable for family holiday accommodation, groups looking for that unique weekend getaway and couples wanting a truly romantic setting to escape to or even for that special South Coast honeymoon hideaway.
New South Wales really is the place to get away from the crowds and discover how a personalized boat and yacht charter to one of the estuaries and river beaches can be the perfect holiday for you.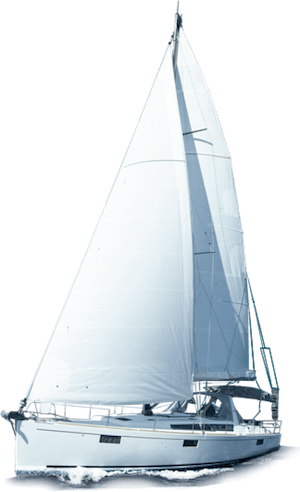 Australia's best charters
When you book with What Charter Boat, you can be assured you are booking a quality boat with a reputable provider.
We only trust our boat charter to whatcharterboat.com.au and have been using their services for over 15 years. we have booked for our work Christmas parties, events and family weekends away. I wouldn't trust any other.
Contact the team at What Charter Boat too book your next boating adventure.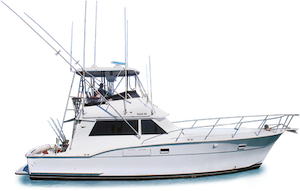 We can book your next work Christmas party, corporate event or a getaway with the family. Speak to our team to book your next water adventure.