Chose from the biggest selection of charter boats in Australia
Book with Whatcharterboat.co.au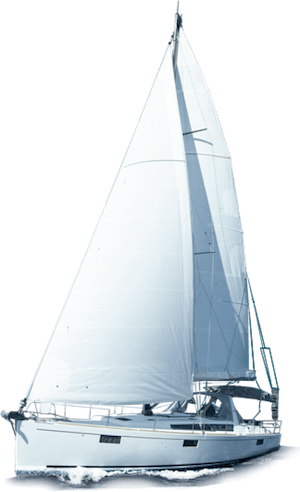 S.A. Boat and Yacht Charters
South Australia is the place for boating and yacht charter lovers with it's thousands of kilometres of coastline that ocean lovers will love. The beaches are crowd free, making them the ideal place to surf, swim, and relax on the golden sandy beaches. In fact, Kangaroo Island's Vivonne Bay was selected by researchers from a leading Australian university as the world's best beach.
There is much much more to South Australia's coast than just the beaches. You can go diving through shipwrecks. View all type of whales, seals, and cuttlefish. You can camp next to the coast and enjoy ocean views and refreshing sea breezes. Fishing is popular along the whole coastline whether it's from a beach, a jetty, or from a chartered tour boat or yacht, your next big catch is sure to caught right here in South Australia. You'll find just about every coastal town has a boat ramp. And if you don't have a boat of your own, one of the local charter operators would be happy to take you out to explore.
The Eyre Peninsula is a popular place to visit for water activities. Swimming, surfing, sailing, diving and fishing are all well-liked. The Eyre Peninsula has 2000 kilometres of coastline waiting for you to explore in your next boat or yacht charter. Take the chance to dive the waters of the Eyre Peninsula for fantastic interactions with wildlife. You can snorkel among Australian giant cuttlefish in their annual breeding grounds just offshore from Whyalla. Watch as they change colour and texture to blend with any environment. The amazing natural phenomenon occurs from May to August and you can hire equipment from local diving businesses, or take part in one of the tours. There is no question about it – Boating is huge on the Eyre Peninsula!
South Australia's section of the spectacular Murray River contains plenty of water for you to enjoy an inland boating holiday, despite current low rainfalls throughout Australia, there is still plenty of water for you to enjoy, whether you're into energetic water sports like water skiing or jet boating, or prefer more laid back choices like a relaxed houseboat holiday, or fishing. Whatever the aquatic activity may be the wide expanse of the Murray is the ideal area for you.
The Murray River is an Australian icon and cruising the Murray is a great way see the history of the world's fourth largest river system. More than a hundred years ago, paddle steamers used to venture up and down the river, transporting agricultural produce from riverside townships. While the paddle steamer trade has gone, the river towns and some of the steamers remain, you can take a trip on the steamers, ask our helpful staff for more information.
For many people, cruising the Murray River means hiring a houseboat and, considering the range and quality of the boats on offer, it's easy to see why. Every turn in the river exposes a new and exciting view. The Murraylands is home to more than 80 commercial houseboats, with many luxuriously appointed and fully equipped. All you need to captain a houseboat is a driver's licence or a motorboat licence. Houseboats provide both accommodation and transport, giving you all the freedom you need to explore long stretches and the landscapes of the river.
Kangaroo Island just south off the coast of the Yorke Peninsula features Clear water, sandy beaches, isolated coves and remarkable scenery can all be enjoyed while sailing the waters in your next boat and yacht charter.
Nepean Bay has all year round protected cruising for day sailing, and the north coast provides several magnificent anchorages for those on longer voyages. Overnight mooring is available in Penneshaw at Christmas Cove. Overnight permits are available from Kangaroo Island Council and the Gateway Visitor Information Centre.
A variety of fishing species are near Kangaroo Island and are waiting just for you to dangle your line in from a jetty, cast out from a sandy beach, or charter a deep-sea boat, Kangaroo Island offers awesome fishing spots for you to enjoy. All fishing gear such as tackle, bait and ice are all available close-by near Kingscote, American River, Penneshaw, Parndana and Vivonne Bay.
No matter which part of South Australia it is that you choose to cruise, you will undoubtedly enjoy every single second of it. so go ahead and take the plunge and book your next boat and yacht charter holiday right now!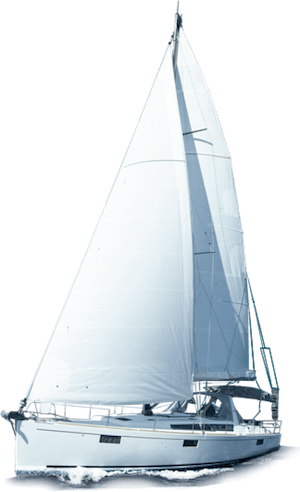 Australia's best charters
When you book with What Charter Boat, you can be assured you are booking a quality boat with a reputable provider.
We only trust our boat charter to whatcharterboat.com.au and have been using their services for over 15 years. we have booked for our work Christmas parties, events and family weekends away. I wouldn't trust any other.
Contact the team at What Charter Boat too book your next boating adventure.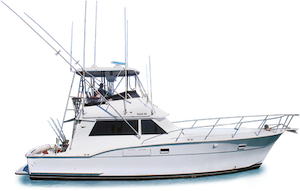 We can book your next work Christmas party, corporate event or a getaway with the family. Speak to our team to book your next water adventure.