Chose from the biggest selection of charter boats in Australia
Book with Whatcharterboat.co.au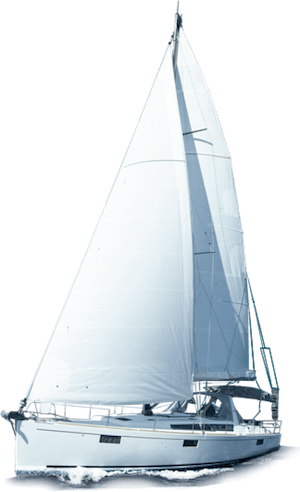 Western Australia Boat and Yacht Charters
Boating and Yachting in Western Australia provides incredible self sail holidays. The unique part of Australia known as Western Australia offers quality sailing holiday in a relaxing yet adventurous environment. Whether you just want to have a holiday or a trial run for a later cruise in the Mediterranean or Caribbean we have a great range of options. Whatever you want to do our helpful staff is here to help you make your boat and yacht charter holiday the best it can possibly be.
Luxury cruising in the Kimberley is an experience like no other. Here, you can explore amazing rivers, towering red gorges, beautiful waterfalls and untouched forests all from the comfort of a five-star vessel. Luxury cruisers have their very own heli-pad and accommodate limited guest numbers at any one time. Passengers can choose from a variety of fancy cabins, each fully air-conditioned and with a private ensuite. Get a close-up view of freshwater crocodiles, indulge in native figs and fresh oysters and marvel as you sail through towering gorges.
Geographe Bay is a great place for a boat or yacht sailing holiday. Formed behind Cape Naturaliste, its north facing coast line means you are protected from the southerly wind and the south westerly wind. One of the great things about the bay is how peaceful it is, the bay anchorages are quiet and often there usually is only a few other yachts. The nearby Busselton Jetty has been described as Australia's greatest artificial reef and is host to a wonderful amount of amazing tropical and sub tropical corals, sponges, fish and invertebrates all of which are vividly coloured. The Busselton Jetty Underwater Observatory sits eight metres below sea level and gives an excellent view of the marine life and coral.
Alternatively you can set sail to other great spots like Quindalup, Dunsborough, Eagle Bay, and Bunker Bay. Whether you're looking for a short break or an extended holiday there is plenty to do in South Australia. Imagine how unforgettable your sailing holiday will be with 360 degree ocean views.
Beautiful beaches are in abundance in Western Australia. One of the most famous is Broome's Cable Beach. Renowned as one of most beautiful stretches of coastline on earth, Cable Beach provides azure waters bordered by 22 kilometres of pristine white sands. Monkey Mia in Denham, the beach here features lovely sand surroundings, aquamarine waters, and it is here that wild bottlenose dolphins regularly come ashore to play with tourists and receive an easy feed of fish. Dolphins can often be seen around the jetty, where sunset fishing is a popular pastime. With over 12,000 kilometres of unspoiled coastline, there's a great beach for everyone.
With thousands of kilometres of coastline, hundreds of nearby islands, copious and assorted marine life, a mix of tropical and temperate climates and numerous shipwrecks just offshore, the diving and snorkelling from a boat and yacht charter in Western Australia is unbeatable.
Ningaloo Reef is a 260 kilometre long display of colour and diversity. Contained within it is emerald green lagoons filled with radiating coral and energetic tropical fish, and is one of the few places on earth you can swim alongside whale sharks. Veteran divers will tell you that few experiences can compete with Western Australia's Ningaloo Reef for aquatic life and high water visibility. Swim in the invigorating water at Turquoise Bay and you'll be within a few metres of the reef, or join a dive boat and go deeper into this amazing underwater domain. The reef is home to abundant marine life including the world's largest fish – the whale shark, dolphins, dugong, manta rays and turtles.
At Surfer's Point in Margaret River, the surf is always impressive; it provides powerful ground swells and big waves. Margaret River is a firm favourite with the world's elite pro-surfers.
The Basin at Rottnest Island is a sheltered lagoon located close to Perth. The Basin is filled with colourful schools of fish and is an ideal spot for a snorkel and swim. The Rottnest shipwreck trail contains 14 shipwrecks which makes it a divers dream. Rottnest Island is just a 30 minute cruise from Fremantle Harbour. This piece of paradise just about has it all – sheltered turquoise lagoons, amazing surf and multiple reefs full with colourful schools of fish, it is truly an aquatic playground. Rottnest Island is a car-free zone for visitors and contains many historic old stone buildings and little marsupials called quokkas, which are active at dawn and dusk.
Near the coastal town of Rockingham you'll find Penguin Island, home to the largest colony of little penguins on the west coast. You can watch the cute creatures being fed at the Penguin Experience Island Discovery Centre. Visitors can learn more about these magnificent birds through commentaries and displays – or look out for wild penguins nestled in the sand burrows and limestone caverns on the island.
Get ready to set sail on Western Australia's incredibly peaceful waterways. Yachting is a popular hobby on the clean and tidy banks of the Swan River, where the calm water and strong sea breezes create ideal conditions. Hire a catamaran on the South Perth foreshore, where you can enjoy the view of the city skyline as a fresh breeze whisks you along the river. Yacht clubs are all across the shoreline from Perth to Fremantle some run sailing competitions during the summer. Get a group together and enjoy a day with some friendly rivalry on the water.
Or south of the State, set sail on a private charter, where you can hire a yacht, learn the ropes or simply kick back and enjoy a skippered sail. Seafaring lovers can embark on a self-sail holiday around one of the safest and most scenic cruising grounds in WA – Geographe Bay. Marvel at the white sandy beaches, mischievous dolphins and world-class snorkeling en route. So what are you waiting for? Dive into your next WA boat and yacht charter holiday now!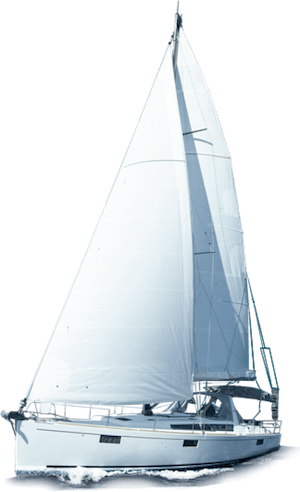 Australia's best charters
When you book with What Charter Boat, you can be assured you are booking a quality boat with a reputable provider.
We only trust our boat charter to whatcharterboat.com.au and have been using their services for over 15 years. we have booked for our work Christmas parties, events and family weekends away. I wouldn't trust any other.
Contact the team at What Charter Boat too book your next boating adventure.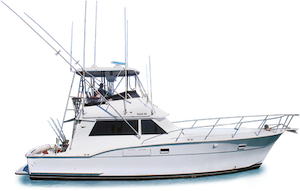 We can book your next work Christmas party, corporate event or a getaway with the family. Speak to our team to book your next water adventure.