Chose from the biggest selection of charter boats in Australia
Book with Whatcharterboat.co.au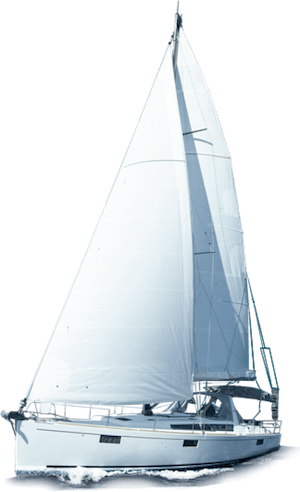 Townsville Boat and Yacht Charters
North Queensland And beyond
Townsville offers many great boat and yacht charter options. The range of charters available allows sailors to explore the area in a luxury charter boat and scuba dive in the crystal clear waters of Townsville. Townsville also has some excellent scenery which can be viewed from a yacht or motor boat.
Wheeler Reef is rated as one of the premier outer reef dive sites in the Great Barrier Reef Marine Park. This reef has lots of shallow areas which is perfect for snorkelling and introductory diving. And the best thing is that it is completely accessible from the Townsville region on a crewed sailboat, or a more personal bareboat charter.
It's completely up to you how you want to spend your boat and yacht charter, you have a wide range of sailing choices such as live-aboard sailing, snorkelling and diving adventure. There is also another whole range of other water activities that including snorkelling, introductory and certified scuba diving. There are many Townsville Cruises on offer for you family and friends to enjoy.
Fishing Charters in Townsville are highly rated by everyone that has experienced it; this is because that the fishing grounds here are exciting and different from anywhere else in the world. There is plenty of sports and reef fishing opportunities in Townsville where there are over 75 species waiting to be caught including giant Blue and Black Marlin, Sailfish, Mackerel, Wahoo, Giant Trevally, Dogtooth Tuna, Coral Trout, Mahi Mahi, Tuna, Red Emperor and Sea Perch. Within the local rivers and estuaries you can target the legendary barramundi. While tackling the inshore systems will bring you face-to-face with Queenfish, Mangrove Jack, Fingermark, Trevally, Threadfin-Salmon, Tarpon, Permit and a host of other species too numerous to mention.
Hinchinbrook Island is Australia's largest National Park Island. It is uninhabited except for the award-winning, environmentally friendly Hinchinbrook Island Resort. The resort is one which blends into the beautiful surroundings. The resort itself gives you the chance to enjoy the laid-back and peaceful atmosphere with easy access to beautiful rainforests.
Located just off the coast of Townsville is Bedarra Island. Bedarra Island offers unspoilt rainforests and palm tree lined beaches. This private island retreat provides many leisure activities taking advantage of the natural setting and is perfectly positioned close to the Great Barrier Reef. Guests can board a fast catamaran for a day trip to explore the wonders of the coral reefs or charter yachts are also available for sailing expeditions around the scenic water.
Other aquatic activities include snorkelling, fishing, paddle-skiing and catamaran sailing is also on offer. One of the most romantic ways to spend the day on Bedarra is to take a delicious gourmet picnic, complete with chilled champagne, and venture off in a motorised dinghy to find one of the many private beaches.
Magnetic Island is the island playground of Townsville featuring prominently in the profile of the city. The island is only 25 minutes from the city centre by fast cat ferries. There is a vast range of activities available including: boat trips around the island, parasailing, water sports, golf, diving expeditions, jet skiing, and plenty of great fishing.
Dunk Island a beautiful island just off the coast of Mission Beach close to Townsville. Most of the island is national park, with unique tracts of rainforests, immaculate beaches and abundant species of wildlife. While Dunk Island is great for boat and yacht day trips, there are a few campsites in the national park and there is also a resort on the island, Dunk Island Resort, if you'd like to stay for a couple days or more.
Orpheus Island is well known for its beautiful fringing reefs. These reefs are excellent for snorkelling and scuba diving. You'll also be able to visit the large coral bommies in Little Pioneer Bay, and Cattle Bay on your boating trip there.
Mission Beach is a relaxed, yet vibrant beach front town with over 14 kilometres of magnificent golden sandy beaches. Here two World Heritage areas, The Great Barrier Reef and Wet Tropics Rainforest, come together to form a tropical paradise. In many places, the rainforest literally fringes stretches of pristine golden beach, giving the destination reputation as an ideal natural holiday choice.
The Great Barrier Reef is only 38 kilometres away from Mission Beach the closest mainland access to the Reef, just an hour or so by boat. This means you get more time to experience and explore Great Barrier Reef. Several creeks end at Mission Beach and locals can often be found fishing for barramundi and mangrove jack. Good fishing is also to be had at Clump Point jetty and the rock wall at Clump Point boat ramp. For a more private fishing spot, try Brooks Beach or Garners Beach at the northern end.
Whether it be a fishing, island cruises, yachting, or any kind of boating the Townsville area offers a wide selection of fishing charters, boats and yacht charters is sure to have something to suit your needs.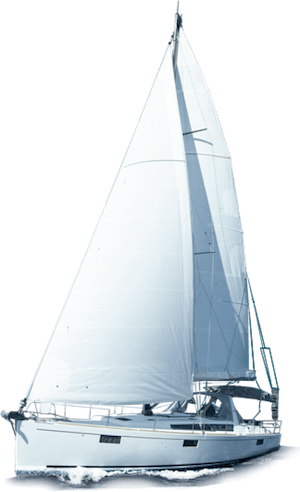 Australia's best charters
When you book with What Charter Boat, you can be assured you are booking a quality boat with a reputable provider.
We only trust our boat charter to whatcharterboat.com.au and have been using their services for over 15 years. we have booked for our work Christmas parties, events and family weekends away. I wouldn't trust any other.
Contact the team at What Charter Boat too book your next boating adventure.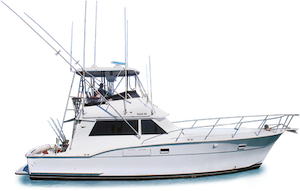 We can book your next work Christmas party, corporate event or a getaway with the family. Speak to our team to book your next water adventure.