Sunshine Coast Boat and Yacht Charters
Chose from the biggest selection of charter boats in Australia
Book with Whatcharterboat.co.au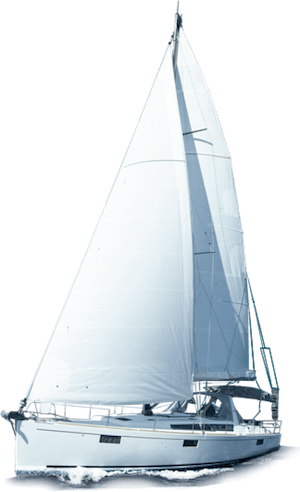 Sunshine Coast charters and beyond
The Sunshine Coast stretches the coastline from Caloundra to Rainbow beach it is in this area that you find some great Boat and Yacht charter holiday opportunities. The beaches of the Sunshine Coast are varied from gentle waves to serious surf, while the coastal towns are perfect for both romantic getaways and family holidays. Experience and enjoy the natural beauty of this region from the secluded coves and bays on your next Sunshine coast boat and yacht charter. You'll find the coastal beaches alluring and diverse with limitless options for fun and relaxation.
The types of yacht charter available in the Sunshine Coast include motor, sailing, bareboat charter, skippered, crewed yachts, catamaran, power boat, sailboat, and even the occasional luxury yacht charter.
Tin Can Inlet is a peaceful area known for its eco-tourism atmosphere. Tin Can Bay is a sea-side town home to close to 2,000 people and is well known for its recreational fishing and boating pleasures. It may just be the perfect getaway for you relax and unwind.
Rainbow Beach is a major entry point to Cooloola National Park where the fishing, boating, surfing, prawning and crabbing are all magnificent. The park is untamed and beautiful; you can even sometimes see brumbies galloping along the vast sandy stretches of Cooloola Beach.
A short drive north from Rainbow is Inskip Point where there's a ferry to take you and your car and boat across to Fraser Island.
Double Island Point is located just south of Rainbow Beach. The point is home to all kinds of marine life. Dolphins and whales are a common sight here when it's breeding season and Wolf Rock, a formation of four volcanic pinnacles not far from DI is rated as one of Australia's top 10 dive spots.
As a popular dive site, there are plenty of swim throughs, vertical gutters and overhanging ledges to explore. Plunging to a depth of 40 metres, it is superb for multilevel scuba diving. Fish life is abundant and you're likely to see lots of trevally, cod, coral trout, perch, mackerel, batfish, leopard sharks, wobbegong and the famed resident Grey Nurse sharks. It is home to several giant Queensland groper, and manta ray are also regular visitors.
There is also great surf at Double Island Point, the break can have up to 300 to 500 metres on good day. Access is by Four Wheel Drive along the beach heading south from Rainbow Beach or heading north from Noosa North Shore. There is also an overland track (4WD only) from Rainbow Beach which brings you out on the beach quite close to the point.
Noosa is the popular region of Sunshine Coast and offers great boat and yacht charter options. Discover the magnificent surroundings where from lookouts on the nearby beaches you can always see surfers out on the water. Many of the activities that Noosa offers involve the water. Noosa's Main Beach is a protected beach with gentle surf and a great spot for beginners to learn. But nearby Sunshine Beach offers more advanced surfers some great breaks. Then there's the Noosa River that is popular for canoeing and kayaking and a few tour operators offer scuba diving lessons/trips too.
Noosaville is located on the Noosa River and is the departure point for cruises along the Noosa River System to Lake Cootharaba and the Everglades. All marine sports and hire facilities are available including catamarans and house boats. There is also an assorted range of budget and moderately priced accommodation is offered.
Coolum has excellent surf beaches and is located halfway between Noosa and Maroochydore. The surrounding bays and rocky outcrops of Coolum beach are a favourite for fishermen. A little inland resides Mount Coolum, where if you like you can set aside a couple of hours for a hike to the top. Astounding views of the sunshine coast region can be found from the top of the mountain. Boat and Yacht charter operators in the area can turn your dream to reality with a day of deep-sea fishing in the area.
Mooloolaba is central to the Sunshine Coast and is popular for its resorts, great shopping, and quality restaurants. It also has an all-weather port which is home to a large trawling fleet, and is the finishing point for a few major sailing races, starting in Sydney and Auckland. Mooloolaba is a favourite anchorage for boats, yachts, ocean cruisers. There are many charter hire options located here, or you can simply launch your own boat from the docks yourself!
Maroochydore is also at the very centre of the Sunshine Coast, with Caloundra to the south and Noosa to the north. The Maroochy River is a popular holiday spot, with plenty of river cruises, and great fishing opportunities available.
Alexandra Headland, known by the locals as 'Alex', is a relaxed and laid back community that has some great surf and very inviting beaches. The beach has a patrolled swimming area and on any day, visitors can enjoy watching the surfers and lots of other people getting involved in all kinds of water sports. While Alexandra Headland has maintained its small town charm, it is only minutes from major Sunshine Coast shopping centres located in Mooloolaba and Maroochydore.
Caloundra is just 96 kilometres north of Brisbane and is rich in all things water sport related the protected waterways are perfect for fishing, boating, water-skiing and sail-boarding. Caloundra also has direct access to Pumicestone Passage which is heaven for anglers, boaties, water-skiers and sail-boarders.
There are plenty of amazing things to see and do around the Sunshine Coast. Whether you're in the mood for something relaxing, action-packed or guided, there's something to suit everyone's tastes. So come see for yourself, with our help your could have the Boat or Yacht charter holiday of your life!
News South Wales north coast offers some great boat and yacht charters, there are awesome waterways bays and island to visit along the way of your journey and even watch the whales swim north for winter: between late May and July. Snorkeling and diving is offered as well at Fly Point Marine Park. The fish are plentiful and are biting all year round.
Port Macquarie is on the NSW's North coast and it is here that you will discover magnificent beaches, thriving rainforest's and rolling hinterlands. A holiday destination with a climate amongst Australia's best. Wander along secluded beaches; explore wetlands filled with natural wildlife. When you plan your Boat and Yacht Charter escape to Port Macquarie you will discover waterways that you would never know existed.
Lake Macquarie is only a short distance from Sydney, the lake itself is the largest coastal saltwater lake in Australia, over four times the size of Sydney Harbour. The lake is 24 km long and has 174 km of foreshore, with its beautiful bays and beaches. The eastern side of Lake Macquarie borders the Pacific Ocean with its long sandy beaches.
The Lake Macquarie region offers opportunities for Fishing, Swimming, Water Skiing, Surfing, Boating, Hiking, Horse Back Riding, Wine Tasting and much more.
Port Stephens offers tourists and sailors the opportunity to meet one of the 160 dolphins that inhabit this unique part of Australia, there are boat cruises available for you get the most out of the show that the dolphins put on for it's visitors.
Port Stephens is an open port to vessels travelling up and down the east coast of Australia, Port Stephens is a wonderful haven for the person looking for the perfect Boat and Yacht charter holiday. Take in nature at its best in this relaxing environment that feels like it's in a whole world of its own.
The waters off the South Coast of NSW are well known for their outstanding fishing. Great catches are made in the estuaries and on the off shore reefs of excellent table species such as snapper, flathead, morwong, kingfish and many other local varieties. Further out on the edge of the continental shelf, you can fish for the big game fish – marlin, yellow fin tuna, shark and others. All this great fishing makes for a suburb fishing holiday, why not hire your own Boat or Yacht charter and take up the NSW fishing challenge yourself!
If you are chasing the one that got away, Bateman's Bay has achieved a number of world and class record catches in recent years. Try out your fishing skills and see if you can set a record yourself. Fishing is good in the local waterways, off the beach or from the many rock shelves on the south coasts stunning coastline. Alternatively, you may prefer to fish with a snorkel and spear gun from the many beach and headland locations. However, the real catches (especially when you are travelling with a group) are to be obtained offshore from a boat and this is where using one of the expert charter boat operators in the region becomes a must.
A houseboat holiday is a great way to relax, enjoy and have fun on the South Coast. Houseboats offer a unique south coast accommodation alternative.
Suitable for family holiday accommodation, groups looking for that unique weekend getaway and couples wanting a truly romantic setting to escape to or even for that special South Coast honeymoon hideaway.
New South Wales really is the place to get away from the crowds and discover how a personalized boat and yacht charter to one of the estuaries and river beaches can be the perfect holiday for you.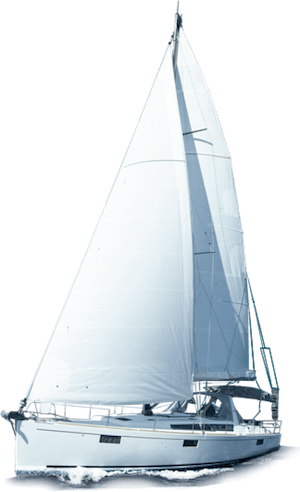 Australia's best charters
When you book with What Charter Boat, you can be assured you are booking a quality boat with a reputable provider.
We only trust our boat charter to whatcharterboat.com.au and have been using their services for over 15 years. we have booked for our work Christmas parties, events and family weekends away. I wouldn't trust any other.
Contact the team at What Charter Boat too book your next boating adventure.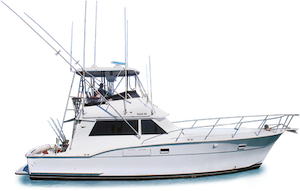 We can book your next work Christmas party, corporate event or a getaway with the family. Speak to our team to book your next water adventure.