Chose from the biggest selection of charter boats in Australia
Book with Whatcharterboat.co.au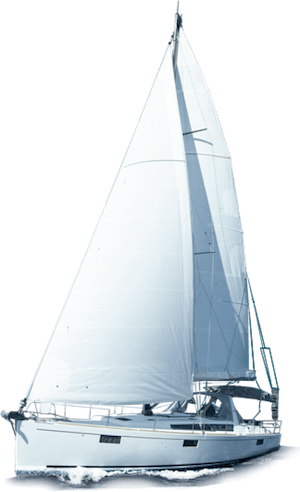 Cairns Boat and Yacht Charters
North Queensland And beyond
Cairns is straight in the middle of Tropical North Queensland and is a major gateway to the Great Barrier Reef, which in turn makes Cairns one of the most important Boating locations in Australia. Cairns is vibrant, eclectic city framed by the spectacular twin backdrops of rainforest mountain ranges and the sparkling Coral Sea. The World Heritage listed Wet Tropics Rainforest, Great Barrier Reef and the Outback are all within easy reach.
The Cairns Esplanade is the city's main attraction with a lovely oceanfront promenade, saltwater swimming lagoon and beach.
Cairns has possibly one of the biggest markets in Australia for boat and yacht cruises and run all year round, they offer guests many experiences that can only be taken up in this part of the country. Whether you are a large family or a single traveller, Cairns will have a boat, yacht, cruise or tour to suit your needs.
There are many cruises that offer outer barrier reef trips where passengers can snorkel and try the excitement of Scuba diving. Other cruises offer calm water cruises along picturesque Trinity Inlet, conveniently departing from the Terminal in Cairns. There are also cruises that allow travelers to explore remote destinations such as Cape York and many of the islands in the area. Cruise into the Torres Strait to Thursday Island; and snorkel over reefs on the edge of the continental shelf.
Being located so close to superb fishing havens, has made Cairns an excellent place to plan your fishing trip. There are numerous Cairns Fishing Charter companies all running different charter trips throughout the year.
There are charter operators in Cairns that offer Fishing charters in four of the best fishing locations in North Queensland: the Cairns Inlet (also known as Trinity Inlet) Russell River/Mulgrave River and on the Daintree River. Fishing is one of the 'Must Do' tours whilst in Cairns. The open waters, creeks and deep channels of the Cairns Estuary System are a paradise for anglers and fishermen alike.
» Great Adventures
» Quicksilver Group
» Pro Dive Cairns
» Deep Sea Divers Den:
» Grayline
» Sunlover Reef Cruises
Deep sea fishing Charters are also on offer running out to The Great Barrier Reef and other locations near Cairns. Come home from a days fishing trip with a good feed of Coral Trout, Snapper or Red Emperor.
Mangrove River fishing cruises will allow you to fish for fresh water fish species including Sooty Grunter and Jungle Perch with Experienced and friendly fishing guides that can take will take you to the upper reaches of the mangrove river systems.
Whatever takes your fancy, one of the guides on the Cairns fishing charters will be able to assist you and help you to make the most of your time on the coastal water. Even if you are a first time angler, fishing charter operators will show you how to catch fish using a variety of fishing techniques including trolling, bottom bashing, jigging, lure fishing and float lining.
Diving in Cairns is among some of the most beautiful diving destinations in the world. The Great Barrier Reef and the reefs of the Coral Sea provide some of the best dive experiences money can buy, there are many experienced operators running all sorts of tours so finding the right one for you is an easy task. Operators run quality tours in high quality vessels and have permits to operate in the best locations. All operators have qualified staff such as instructors and dive masters and offer everything from an introductory dive, tuition, through to advance diving in deep water. For the more daring there is diving with giant potato cod or the thrilling experience of a shark dive. The waters of the Great Barrier Reef are alive with a massive range of sea life including whales, dugong, turtles, dolphins, sharks and an unbelievable range of colourful fish.
Cairns is an adventure-lovers paradise with numerous tours and adrenalin activities on offer. From white water rafting to bungee jumping and skydiving, there is no doubt that you'll find the perfect boat and yacht charter to suit your liking.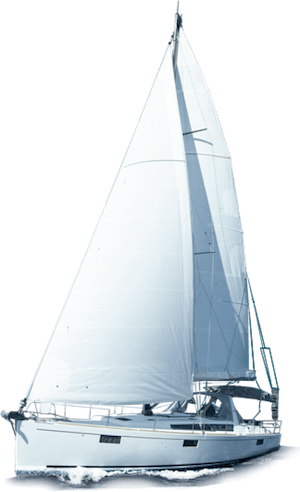 Australia's best charters
When you book with What Charter Boat, you can be assured you are booking a quality boat with a reputable provider.
We only trust our boat charter to whatcharterboat.com.au and have been using their services for over 15 years. we have booked for our work Christmas parties, events and family weekends away. I wouldn't trust any other.
Contact the team at What Charter Boat too book your next boating adventure.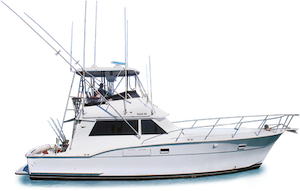 We can book your next work Christmas party, corporate event or a getaway with the family. Speak to our team to book your next water adventure.