Chose from the biggest selection of charter boats in Australia
Book with Whatcharterboat.co.au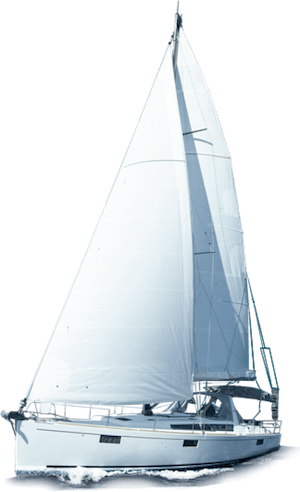 Northern Territory Boat and Yacht Charters
Sailing and Fishing in the Northern Territory is world class and there are many diverse fishing habitats on offer. These include billabongs, rivers, mangrove estuaries, islands and hundreds of kilometres of unspoilt coastline all of which are exceptional sailing to on your next boat and Yacht charter. One of Northern Territory's biggest attractions is the barramundi fish famous for high leaps and strong runs. While the barra is perhaps the most sought-after trophy, other species like jewfish, queenfish, giant trevally, mangrove jack, saratoga, threadfin salmon, golden snapper, billfish, marlin and mud crabs thrive in the Northern Territory's waters.
Darwin Harbour is an ideal place to start out your boat or yacht charter adventure the Harbour itself contains a gigantic expanse of water packed with fish. It is a popular fishing spot that is easily accessed from the CBD. Fishing is also an exhilarating way to experience the Northern Territory's other diverse destinations such as the wide rivers of the Daly and Victoria are included on the prime barra hunt location list, as are the networks of beautiful waterways found in World Heritage listed Kakadu National Park and the Mary River area. Anglers seeking a real adventure can travel to more remote destinations like Arnhem Land and the Tiwi Islands. Northern Territory is truly an adventure location for boat and yacht charter enthusiasts.
You can hire a boat or bring your own, take a fully-guided fishing safari, or charter a hired boat or yacht every type of angler and every type of fishing experience is catered for in the Northern Territory.
Sailing is highly popular in the surrounding coastal waters. Along with its glorious climate, this paradise is features gentle sea breezes, sheltered bays and islands, all of which provide their own unique sailing conditions and attractions.
Gove Sailing Club on the shores of Melville Bay is a famous local sailing society where locals and visiting guests from all over the world gather. The club organises regular island trips and annual events like the popular 'Across the Top' race to Darwin to overlap with the start of the Darwin to Ambon yacht race, and the challenging Gove to Saumlaki event.
Diving is another popular recreation, with the plentiful vibrantly coloured coral outcrops in the clear waters just off from Gove and its neighboring islands they are continually attracting an increasing number of scuba and snorkel divers. Nhulunbuy has a well-established dive centre providing all necessary equipment and tank refilling facilities and also offering a range of snorkelling and scuba diving courses for the untrained or less experienced.
The Katherine region is a relatively remote destination with abundant waterways including the ocean, gorges, rivers and waterfalls. Its most well-known waterway is the Katherine River, which flows through the famous Katherine Gorge. The Gorge, 30 kilometres from the town of Katherine, within the Nitmiluk National Park, is actually 13 separate gorges connected over a stretch of 12 kilometres by rapids and rocky terrain. The region's other big rivers provide opportunities for serious fishing adventure.
House Boats are big on the Mary River and are available for hire on the calm waters. Mary River located approximately 1 hour and 30mins drive from Darwin. Experience the magnificence of this wonderful river system. There is a huge variety of birdlife and the fishing is amazing. Its here you can catch one of the famous Barramundi. Whatever you do you can do it in the comfort of your own houseboat. Crocodiles rest along the river banks, view these wonderful beasts, however don't be fooled, they are quite dangerous. Dinghies are available for hire, either on their own or along with the house boat for the small channel fishing, otherwise not accessible by the houseboat.
So come and experience all that makes up the superb boating and yacht charters, our staff is ready to take any questions you may have, and can help your with your boat rental requests.
Gippsland is home to Australia's largest groups of inland waterways, and it is a popular destination for water sports enthusiasts. Explore the vast lakes, national parks, port-side villages and the Ninety Mile Beach. Further north, the seaside village of Mallacoota is surrounded by the deserted beaches, wildlife and whales-spotting of Croajingolong National Park. For a more relaxing water experience, hire a houseboat and Explore along the Murray River, past red gums and paddle steamers, and stopping off in historic ports to fill up on fuel and regional food and wines. Boating licences are required for most boat operators. Persons hiring or chartering a boat may be exempt, check this out with our helpful staff before booking we are more than happy to help!
Port Phillips wide bay is a fantastic and popular choice for boat and yacht charter fanatics who launch powerboats, yachts and other watercraft on the mostly calm waters. There's usually a breeze to fill your sails, as well as excellent facilities, including launching ramps and marinas. If you don't have your own boat, hire a boat from a local boat hire operator. You won't require a license if you are over 16 years of age, and the boat is not capable of travelling at over 20 knots. You can also hire canoes and kayaks if you feel like a bit of exercise. Alternatively, book yourself on a boat charter and let someone else do the driving.
Phillip Island is a popular destination for those who like a day or two on the water, join a charter expedition departing from larger towns including Cowes, San Remo and Newhaven. There are many companies that run a selection of cruises including trips to Seal Rocks and French Island from Cowes jetty. You can also take a ferry trip to French Island or the Mornington Peninsula with Inter Island Ferries Service.
The Great Ocean Road coastline is a beautiful area that has to be experienced from a different perspective. The perfect way to do this is to hire your own Boat or Yacht charter and navigate your own way around the large region. There is also a number of Tour operators at that provide their expertise and outfit for all levels of experience, skills and exploration tastes and offer lessons as well as tours.
If you'd rather not do all the work, then the option is to join a tour operator on a picturesque cruise this way you'll be able to sit back and enjoy every single minute. Operators run trips up the Glenelg River from Nelson and most main towns along the Great Ocean Road. There are many beautiful cruises running out into the ocean which take in local seal colonies or whales in season. Travelling by boat allows you to enjoy the scenery of every area your visit at a more leisurely pace. Cruising and fishing in Victoria is some of the best quality that you will ever see and the local rivers are a good way to experience the region of Victoria at it's best.
Victoria offers diverse, year-round recreational fishing opportunities from freshwater rivers and lakes, to estuaries, inlets, bays, beaches, and offshore fishing. Freshwater streams, lakes and reservoirs provide good catches from the bank, shoreline or boat, with the most commonly caught species being trout, chinook salmon, Murray cod and golden perch. The bays and beaches and offshore fishing grounds give anglers good opportunities to target snapper, tuna and kingfish.
So what are you waiting for call us or send us an email today, and get to organising your next exciting Boat and Yacht Charter Holiday!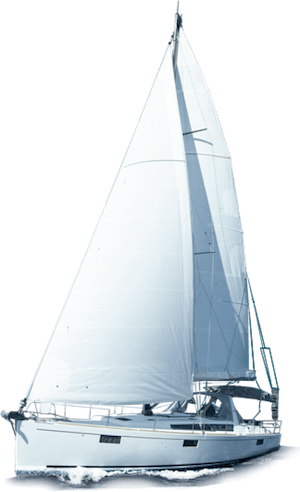 Australia's best charters
When you book with What Charter Boat, you can be assured you are booking a quality boat with a reputable provider.
We only trust our boat charter to whatcharterboat.com.au and have been using their services for over 15 years. we have booked for our work Christmas parties, events and family weekends away. I wouldn't trust any other.
Contact the team at What Charter Boat too book your next boating adventure.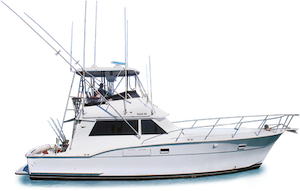 We can book your next work Christmas party, corporate event or a getaway with the family. Speak to our team to book your next water adventure.